On this page, these are some pictures I found interesting for one reason or another. They will change occasionally as time and pictures warrant. If you have any to share, please email me. Scroll sideways to see all the pictures.
Refuge Sunset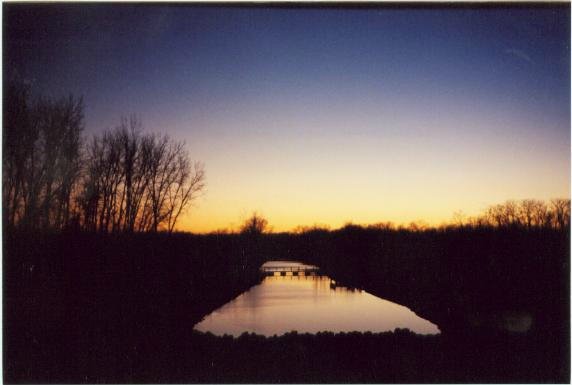 Taken by me, @ Port Louisa National Wildlife Refuge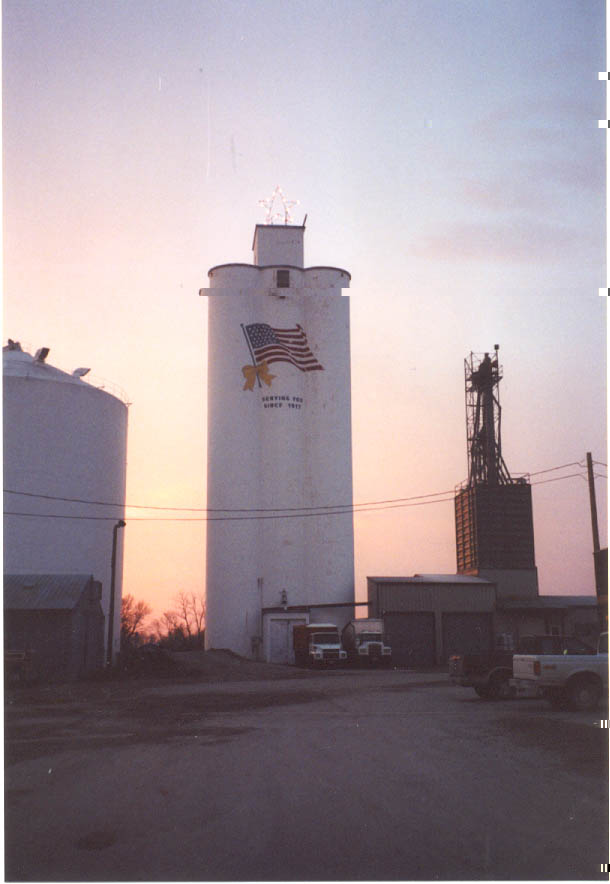 Picture of the silo at Farmers Elevator and Exchange, Wapello, Iowa. Taken December 3, 2001. This is the company I work for. This concrete silo was built in the mid 1950's as an addition to the feed mill that burned in 1994. The flag and ribbon were painted on during the Persian Gulf War in 1991.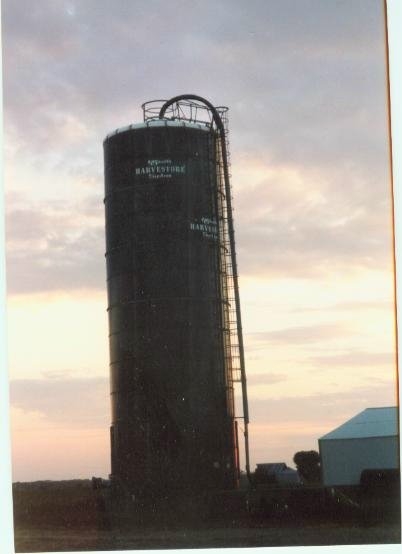 This picture is of the Harvestore Silo on our farm. Has never been used since we came into the operation. More or less a blue monument. Thought this picture was kind of neat with the sunset and all.